ANGELICA KRYSTLE DONATI
President of ANCE Giovani, Head of Business Development of Donati Spa
---
Angelica Donati is a construction entrepreneur and manager, a proptech expert with extensive knowledge of the impact of digital innovation on real estate. Since 2021 she is President of ANCE Giovani, the Italian Construction and Development Association. In May 2023, she was apponted to the Board of Directors of Terna, owner of the Italian national transmission grid for high and extra-high voltage power and the largest independent electricity TSO in Europe.
She is Head of Business Development of Donati Spa and CEO of Donati Immobiliare Group – international property development company – as well as a proptech founder and investor. She is a venture partner with Concrete VC and is a contributor for Forbes, Agi and Property Week. She currently serves as President of ANCE Giovani.
After working at Goldman Sachs and Ralph Lauren, and with a degree from the London School of Economics and an MBA from Oxford University under her belt, she took on the challenge of the construction industry.
Studies and professional career
---
Angelica was born in Los Angeles. She spent her childhood in Rome, before moving to the United Kingdom for her studies.
She achieved a BSc in Management at the London School of Economics (LSE) and an MBA from Oxford University's Said Business School.
She started her career in finance and marketing, first working for three years in the Foreign Exchange Sales team at Goldman Sachsin London, where she covered Southern European clients. After her MBA she worked at Ralph Laurenas a Retail Marketing Manager.
Associations
---
In addition to her experience as a manager, Angelica Donati is also committed to supporting other young entrepreneurs and entrepreneurs, through association activities. She is member of ANCE (the Italian Construction and Development Association), and in 2021 has been appointed President of ANCE Giovani. Previously she served as President of ANCE Giovani Lazio and sit in the Young Entrepreneurs Board, with responsibility for internationalization.
At the international level, she sits Board member and 
Councilor

of YEP Global (Young Entrepreneurs in Property). In addition, Angelica Donati is part of the B20, the most authoritative of the Engagement Groups set up by the G20 which aims to formulate policy recommendations addressed to the rotating presidency of the G20 in a wide range of strategic sectors.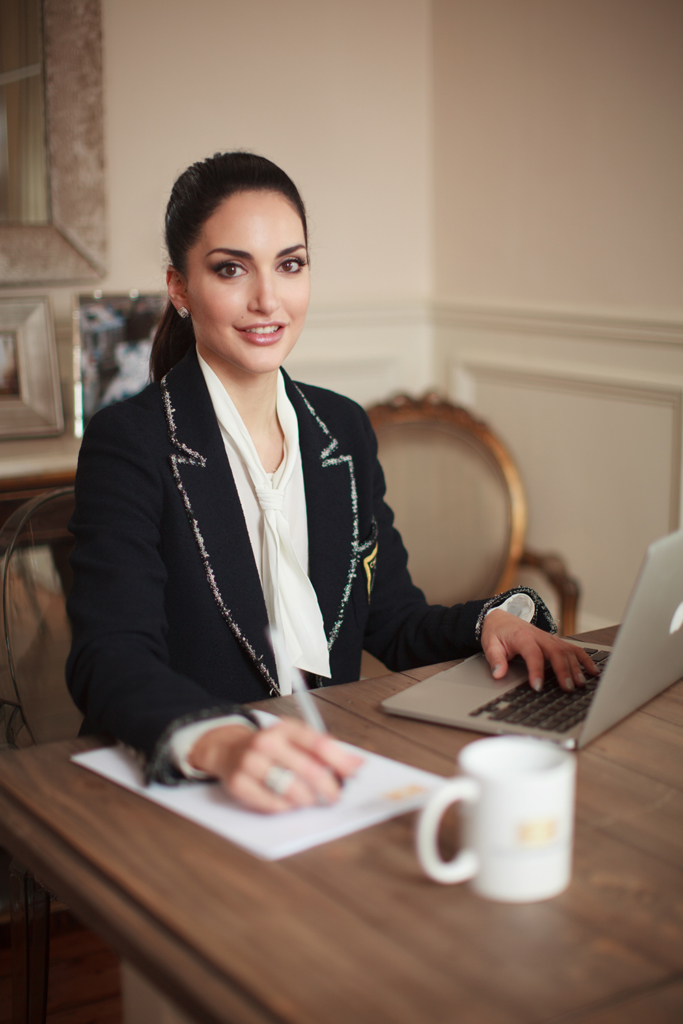 Current roles
---
In 2012, she decided to focus on her family business. She joined Donati SpA, an established Italian construction company with a 40-year history in residential, commercial, infrastructure and residential projects both in Italy and abroad, as Head of Business Develpment.
She set up Donati Immobiliare Group, a property development company, to manage Donati SpA's development business and expand its operations internationally. She is currently CEO of Donati Immobiliare Group.
Angelica Donati is an ardent believer in the ever-growing importance of digital transformation in the real estate space. In 2016, she co-founded Houzen, an innovative London-based startup that aims to matchmake homes and tenants, reducing the time and costs for residential lettings.
Angelica Donati is also proptech founder and investor as ventur partner of Concrete VC and she collaborates as a columnist for Forbes, AGI and Property Week.
Awards
---
Angelica has already been recognized for her efforts in Real Estate, construction and proptech sector. In 2017, she was a finalist for Disruptor of the Year in the First Women Awards, as well as a finalist for Young Personality of the Year at Property Week's Property Awards, both in recognition of her work as a co-founder of Houzen. In 2018, Capital magazine listed Angelica in the top 100 of the thirty-year-olds who represent Italy's future leaders across various sectors. In 2020 Angelica Donati received the "Woman of the Year" award at the Real Estate Awards.
In June '18 Angelica Donati has made Property Week's prestigious RESI Trailblazers 2018 list, sponsored by Cluttons, among the individuals who are the disruptors, innovators, mould breakers and entrepreneurs really moving the dial in residential property.
WHAT I DO
Donati Immobiliare Group is property development company that operates internationally. It was founded in Rome in 2012 by Angelica Donati and specializes in residential and mixed-use developments.
Houzen is an innovative proptech startup, co-founded by Angelica Donati with two of her MBA classmates from Oxford SBS.