Angelica Donati spoke to Milan-based economic newspaper MF about the listening of Meditalia  on the AIM stock exchange.
"The AIM listing will allow us to raise capital that will allow the group to consolidate its foreign growth," said Angelica Donati. "Our goal is to grow the company's international market presence, reducing the focus on our home market in Italy".
Meditalia was founded in 2005, and is a center for excellence in the medical-scientific sector. It is specialized in the production of plastic polymers for medical and hospital use.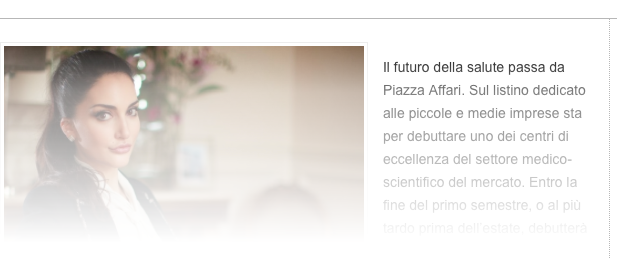 Read the article on MF – Milano Finanza